Here are some examples of my latest work
I frequently have giclee prints for sale. These are printed in small batches on high quality archival paper, often made to order. First editions are printed on heavyweight archival paper at optimal scale. They are signed and additionally stamped with my custom chop seal. Special color editions are also sometimes made, if I feel like doing something fun.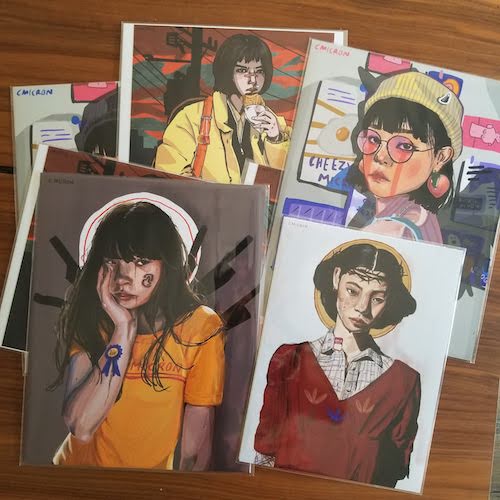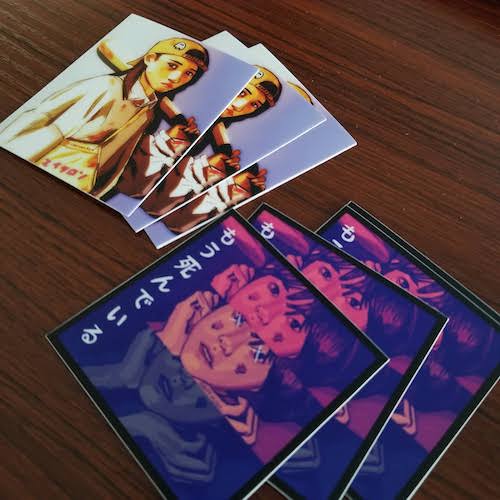 I occasionally print limited runs (less than 10) of vinyl stickers, these are my most current. Stickers allow me to play around with character design and fun colors. Plus, they make all my devices and drinking receptacles super astig. Here we have "Mou Shindeiru" - (I'm) Already Dead and "Battlefield Baseball" - call out to the cult classic Horror / Comedy film "Jigoku Koshien".